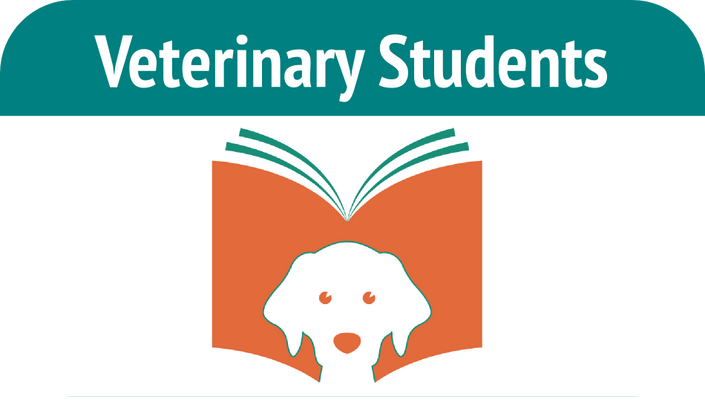 Behavioral Course for Veterinary Students
Information on Animal Behavior and Learning Theory for Veterinarians, Vet Techs, Staff and Students

to discover more about the animals you treat. FACT Academy has tailored this course to cover information that may not have been covered in your degree courses such as Canine Communication and Body Language, How Animals Learn, the Importance of Mental Enrichment, Dominance Theory and Canine Cognition, and more. Your clients will benefit from the additional knowledge you've gained in how to understand their pets and the best methods to handle problem behaviors. You and your staff will benefit from learning to read stress signals from dogs, ways to relieve that stress, and information gained on force-free, stress free handling.
---

With over 60 years experience between them, your instructors are highly educated and experienced in many fields of animal behavior including basic obedience training, therapy and service dog training, agility, scent work, behavior modification, severe aggression and fear, as well as cat and parrot training. Each is certified through the Certification Council of Professional Dog Trainers and some are additionally certified through the International Association of Behavior Consultants.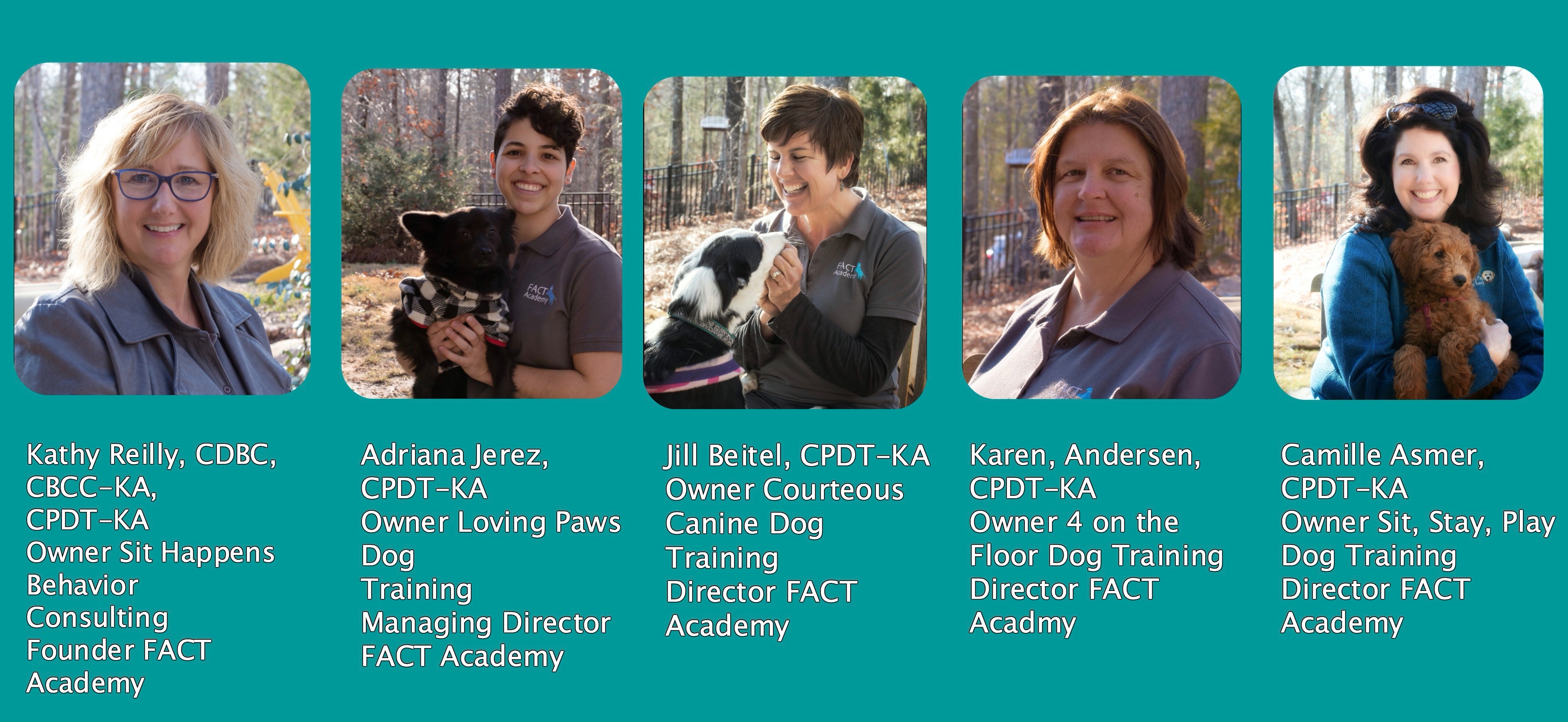 In addition, each instructor keeps up to date on current animal behavior studies through continuing education opportunities and memberships in the following professional organizations:


Course Curriculum
Basic Understanding of Dogs
Available in days
days after you enroll
How Animals Learn
Available in days
days after you enroll
Is the course just reading and taking exams?
Absolutely not! Our course is interactive. We incorporate links to important documents, videos and articles. We have created our own written and video content as well. In addition, you can pay arrange for a FACT Academy instructor to guide you through the course at the time and place of your choosing.
Why do I need to take your course when I can just learn on my own online?
It's true, there is a lot of information on the internet about pets. But be careful! Much of that information is inaccurate and can be detrimental to the animals you work with. Our course will teach you how animals learn and the best way to communicate with them. You will gain a science-based understanding of why some techniques are better than others when you complete this course. Another plus, we have gathered the relevant information for you into a complete, comprehensive course, saving you time and effort.
Why do I need to know about behavior, I'm a vet?
As a veterinarian, you are typically one of the first calls owners make when dealing with behavior issues. Although a referral to a force-free trainer will most likely be necessary, the advice you give your clients holds a lot of weight. Most clients hold their veterinarians in high regard. The more accurate and up-to-date the advice you give, the more pleased your clients will be. In addition, information in this course will help you when dealing with fearful or noncompliant animals in your office.
How long do we have access to the course? And how many employees can view it?
You will have lifetime access to the course. FACT Academy is committed to keeping the course information up to date with the latest scientific discoveries regarding animal behavior and cognition. The course will be updated at least annually with new information as it evolves.
How long will it take to complete the entire course?

You should plan to spend a total of at least 10 hours going through course material.