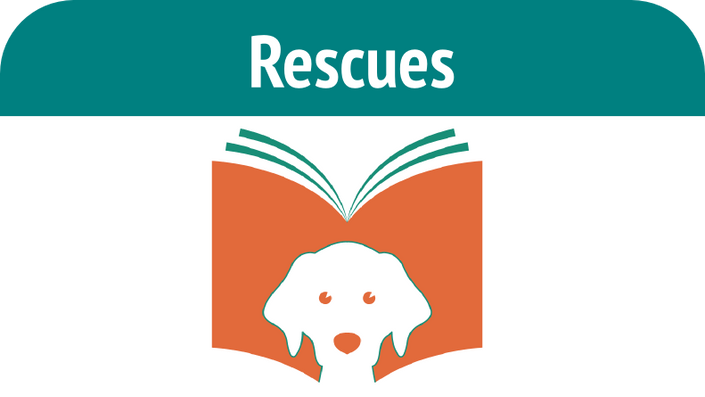 Staff Training for Rescues
Education in Dog Cognition, Learning Theory and Training
FACT Academy has tailored this course to provide valuable information to your rescue members and fosters about dogs and training. This information includes how dogs evolved, how they communicate, how they learn, and the best techniques to train new behaviors and to modify problem behaviors. We have also included a comprehensive program regarding puppies - developmental stages and socialization. The knowledge you gain in this course will help you choose dogs to enter your rescue, care for the dogs already in your rescue, make these dogs more adoptable, and make living with the rescue dogs more enjoyable.

With over 60 years experience between them, your instructors are highly educated and experienced in many fields of animal behavior including basic obedience training, therapy and service dog training, agility, scent work, behavior modification, severe aggression and fear, as well as cat and parrot training. Each is certified through the Certification Council of Professional Dog Trainers and some are additionally certified through the International Association of Behavior Consultants.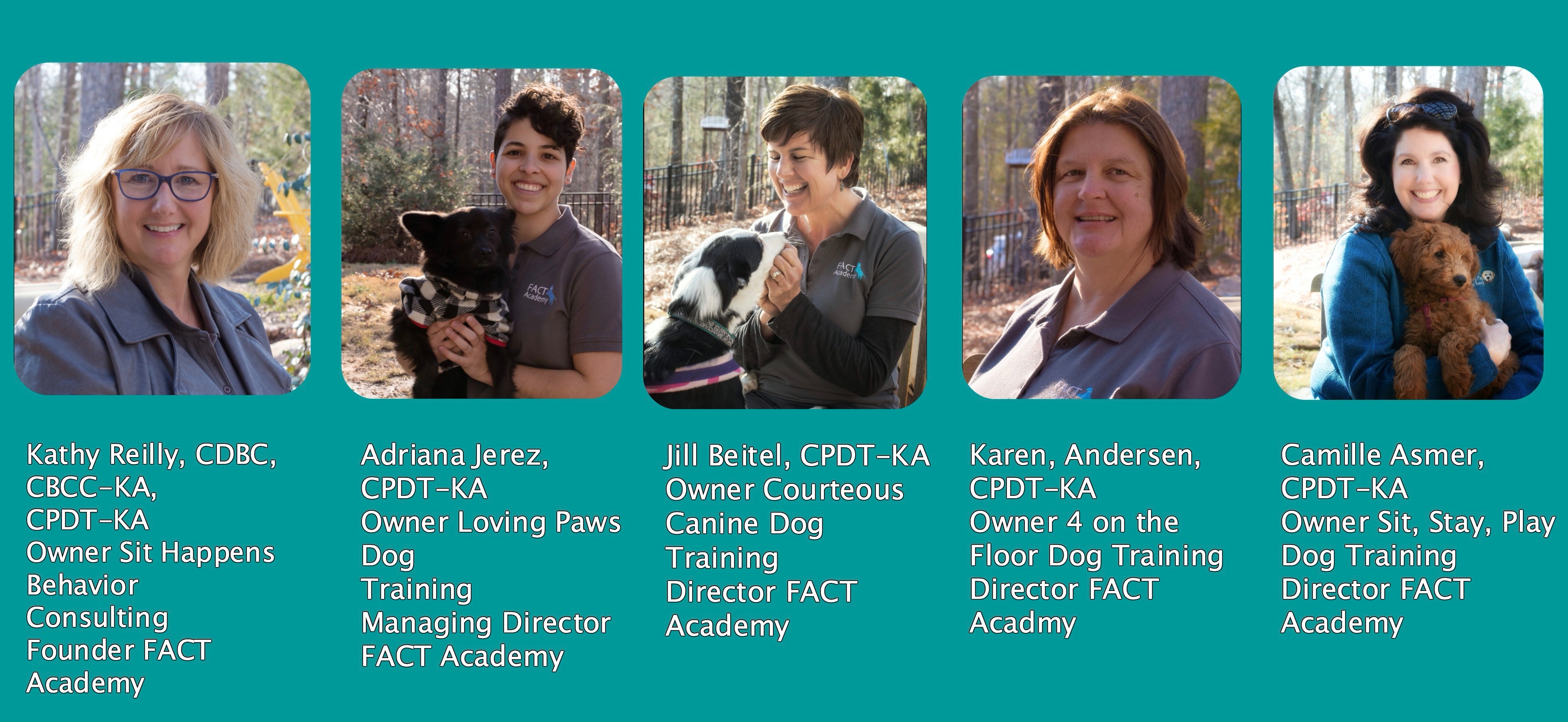 In addition, each instructor keeps up to date on current animal behavior studies through continuing education opportunities and memberships in the following professional organizations:


Course Curriculum
Basic Understanding of Dogs
Available in days
days after you enroll
How Animals Learn
Available in days
days after you enroll

Is the course just reading and taking exams?
Absolutely not! Our course is interactive. We incorporate links to important documents, videos and articles. We have created our own written and video content as well. In addition, you can pay arrange for a FACT Academy instructor to guide you through the course at the time and place of your choosing.
Why do I need to take your course when I can just learn on my own online?
It's true, there is a lot of information on the internet about pets. But be careful! Much of that information is inaccurate and can be detrimental to the animals you work with. Our course will teach you how animals learn and the best way to communicate with them. You will gain a science-based understanding of why some techniques are better than others when you complete this course. Another plus, we have gathered the relevant information for you into a complete, comprehensive course, saving you time and effort.
I already know how to train dogs, why do I need your course?
There are many ways to train a dog. Current scientific studies into canine cognition have proven that using positive reinforcement-based techniques provide more efficient and longer laster training with no negative side effects. Our course will educate you in how animals learn, which in turn will help you solve problems you encounter with animals in your care in the most humane and efficient way possible. The information is fascinating - how much dogs think like humans is astounding.

How long do we have access to the course? And how many members can view it?
You and all of your fosters and members (present and future) will have lifetime access to the course. FACT Academy is committed to keeping the course information up to date with the latest scientific discoveries regarding animal behavior and cognition. The course will be updated at least annually with new information as it evolves.
How long will it take us to complete the entire course?

This will depend. If you plan to go through the course together as a group, plan on at least 10 hours together to cover the written material, follow and read the links and watch the videos. You can shorten this time by assigning sections to be completed by staff on their own and then coming together to discuss the material. Don't forget, you can arrange for a FACT Academy member to spend up to 2 hours going through the course at an overview level with you and your members for an additional fee.
We would like a FACT Academy instructor to present the course to us in person. Who do we contact to arrange that?
For $200, a FACT Academy instructor will conduct a two hour presentation on the information in the course. This presentation will allow for the more technical information to be explained and for questions to be answered. Two hours is not enough time to go through the entire course, so you and your members will still need to do some self-study. Email us at [email protected] or call (704) 449-5964